Outsourcing an Integrated Pest Management Program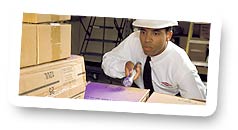 How to choose the right provider for a critical component of infection control
Given the specialized knowledge required for IPM and the high stakes placed on outcomes, many health care providers choose to outsource their IPM programs. But the necessity of success and the costs associated with outsourcing make choosing the right provider a must.
Step 1: The Initial Search

Solicit recommendations from reliable industry colleagues.
Ask the following questions when choosing a pest management partner:

Does the provider specialize in commercial pest control and offer an IPM program tailored to the special needs of health care facilities?
What other health care facilities does the provider service?
How long has the provider been in business? Is the provider a member of national and state pest control associations?
Are the provider's technicians licensed and/or certified by appropriate agencies?
What documentation is provided with the service? How soon is it available?
How does the provider address quality assurance? What kind of service guarantee is available?
What kind of training do the technicians receive and how is it conducted and documented?
What is the average response time to a pest-related emergency? Is there an extra charge for such emergency responses?
What are the notification protocols when pesticides are applied?
Does the provider offer professional-quality training for your employees?
Is the provider properly covered by liability insurance?

Based on your research, identify two or three companies from which to solicit proposals.

Step 2: On-Site Inspections

Invite each provider on the "short list" to tour your facility before submitting a proposal.
Identify specific pests that must be included in the contract.
Find out if additional charges apply when extra services are needed for a non-contracted pest.
Ask providers to define IPM so that you can choose a provider who understands IPM the same way you do — preventing pests rather than controlling them.

Step 3: Define Roles

Discuss and agree upon the respective roles of the provider and of your facility in the IPM partnership.
Make sure the proposal and service agreement outline these roles clearly.
Your provider's role should include the following:

Providing regular service with no cost for additional visits needed to meet contract provisions.
Performing detailed inspections and determining appropriate treatment methods.
Adhering to IPM principles as defined by a recognized health care industry association.
Providing written service reports after every visit.
Carefully selecting and applying pesticide treatments in keeping with all applicable regulations.
Providing copies of all labels and Material Safety Data Sheets (MSDS) in an accessible on-site work center.
Posting written notices of any residual-pesticide applications.
Conducting quarterly program audits and annual corporate quality assurance audit.

Your facility's role should include the following:

Making premises available and prepare for service per contract conditions.
Providing notice to patients and staff of upcoming pesticide applications.
Promptly correcting deficiencies noted on service reports (may include exclusion, sanitation, landscaping work).
Training staff to conduct routine cleanings that do not disturb control methods in place.
Monitoring and evaluate contractor's performance on a regular basis.

Step 4: Final Decision

Consider only proposals that reflect true IPM practices as outlined by the Association for the Healthcare Environment in the AHE Recommended Practice: Integrated Pest Management.
Decide up front how — and how often — the provider's services will be evaluated.
Make your decision and then commit to a cooperative and effective IPM partnership between you, your staff and your pest management provider.

For more information on outsourcing a pest management program, download "Outsourcing Integrated Pest Management" - Healthcare Purchasing News
Adobe Reader Required
Some of the links on this page require Adobe Reader, a free download available here.